Walking You Through The Fire Damage Remediation Process
9/23/2020 (Permalink)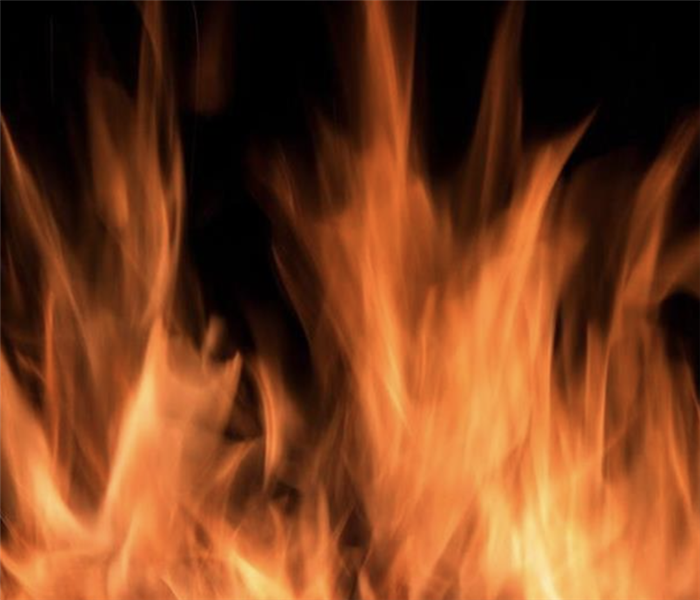 Walking You Through The Fire Damage Remediation Process
When you experience fire damage, you may not know how to start the recovery process. Even if the superficial signs of fire damage are cleared away, lingering problems like smoke damage can continue to mar your home over the long term. All fire damage manifests itself differently, but skilled professionals can help homeowners get to the bottom of their issue through a standard fire damage searching procedure.

The cleaning begins after the worst of the fire damage has been taken care of by firefighters and other emergency personnel. Once the smoke clears, our fire damage remediation specialists can begin cleaning up the area. The procedure usually depends on the type of damage present in the
area, and every remediation process is different for every client.

When our specialists arrive at your door, they'll proceed carefully by inspecting the surrounding area and testing the damaged sections to determine the extent of the damage. The experts always make sure to avoid doing anything that might exacerbate the damage, and they'll run you through the inspection process to develop a plan of action.

If the fire damage was particularly extensive and did damage to your roof or windows, they'll make sure that the security of your home is not compromised by boarding up missing walls and windows and setting tarps around the damaged sections of the roof to maintain your privacy. In addition to making sure that the open areas are covered, experts usually begin the water removal process immediately after. What many
homeowners don't realize is that water damage appears almost at the same time as smoke damage does. In order to combat such effects, the experts set up dehumidifiers to dry out the remaining water.

When the water has been cleared, the specialists move on to the brunt of the fire damage. They begin by looking into the smoke and soot damage around your home's surfaces, and they then remove it carefully to avoid agitating troublesome particles. Once the surface has been taken care of, the professionals proceed to clean all other areas that may have been damaged by the fire. A standard Decatur fire damage cleaning also takes restorable items into account, and all noticeable odors are removed with fogging equipment and air scrubbers.

The final step in the restoration process involves handling all the remaining minor repairs around the property, such as replacing the drywall and painting over a freshly cleaned surface. This may also involve installing new carpeting and taking care of major repairs to your home.

SERVPRO is locally owned and operated, and all our employees are highly skilled and trained through IICRC guidelines to provide customers with the most thorough cleanup available. Whether you need smoke damage remediated or entire sections of the home repaired after extensive fire
damage, we're ready to help. "Like it never even happened." When you experience a fire in your home, call us as soon as possible at (423) 326-1406.